Extraits de presse à propos d'ORPHEON
"Album jarmuschien, baudelairien, Orpheon est un pétale de rose au poignant romantisme. Parfum velours." SunBurnsOut.com
"…un folk rock qualifié de "sauvage", mais surtout très romantique et classieux." Rock & Folk
"Entre la grâce de Marie Laforêt et l'âpreté de PJ Harvey" Femme Actuelle
"France de Griessen voulait guitares et percussions, folk et rock, c'est fait avec ce troisième album ! Toujours romantique et poétique, elle a voulu emballer Orpheon dans un écrin : un livre disque avec textes, photos, dessins. C'est ainsi tout son bel univers qu'elle nous offre." Le photoblog de Renaud Monfourny, photographe des Inrockuptibles
"Road-trip mutant car échappant aux étiquettes, ce nouvel opus se présente néanmoins comme du "wild folk"(…) Le cinéma enrobe les compositions de France. Un titre de son album se réfère explicitement au Only lovers left alive de Jarmusch, mais c'est bel et bien à David Lynch que renvoie, depuis toujours, l'univers "strange world" de la musicienne." Longueur d'Ondes
"Un objet inclassable pour une artiste inclassable (…) L'album est sous-titré folk sauvage, on pourrait le rapprocher de disques de Nico, Buffy Sainte-Marie ou Brigitte Fontaine (…) Toutes ces artistes ont chacune un univers fort qui leur est propre. France aussi. Savoureux" Abus Dangereux
ALBUMS ( tous disponibles en physique – cds, vinyl, livre-disque – & streaming) :
ORPHEON
SAINT-SEBASTIEN
ELECTRIC BALLERINA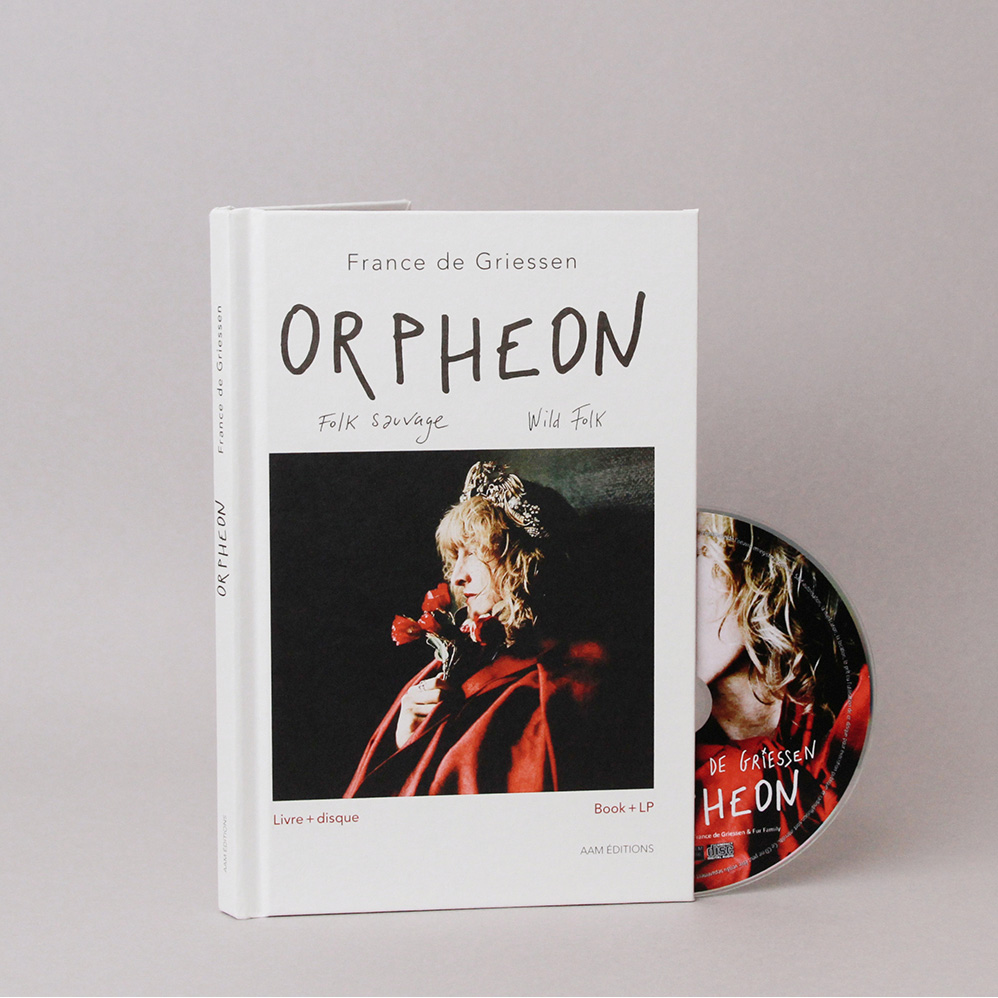 ORPHEON – hard cover book + CD  Edition AAM Editions
 An evocative dreamscape, this hard cover small book includes original images, watercolors & drawings, complete lyrics, poems and notes by the artist and a CD.
Singer-songwriter & interdisciplinary artist France de Griessen shares the thoughts and process of what went into creating and recording her music in Los Angeles, working with Grammy-nominated Los Angeles based producer, mixer, engineer, composer, and musician Jamie Candiloro.
This small book is a reflection of her way of looking at the world and inhabiting it as an artist, trying to understand signs, cultivating intuition, and, wandering but not lost, always seeking the magic in everything, in moments of sadness or joy. According to France de Griessen, "mystery is healing and powerful".